Can you




imagine getting




your mortgage from home?
E

Convenient from home

E

Easy online process

E

Secure, transparent & trustworthy

E

No additional fees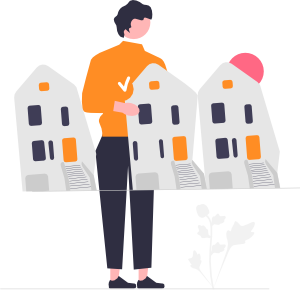 Fimobilia supports you making your dream come true. With us, you are in the driver's seat. Using our innovative platform, you save valuable time and can provide all data and documents conveniently and securely.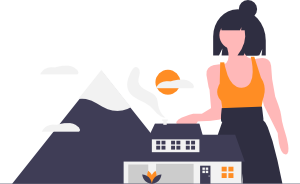 Fimobilia helps you optimize your existing mortgage. We make sure that at the end of the day you actually get a better deal.
You want to know the value of your property? Thanks to our partners, we can provide you with a competitive appraisal within 24 hours.
Enough with complicated. With Fimobilia your Mortgage will be simple because, unlike others, we combine what is important with necessities, present it to you in a clear and transparent way, act fairly and eye-to-eye trying to put together the best overall package for you so that you can make one of the biggest financial decisions in your life in a safe and relaxed way.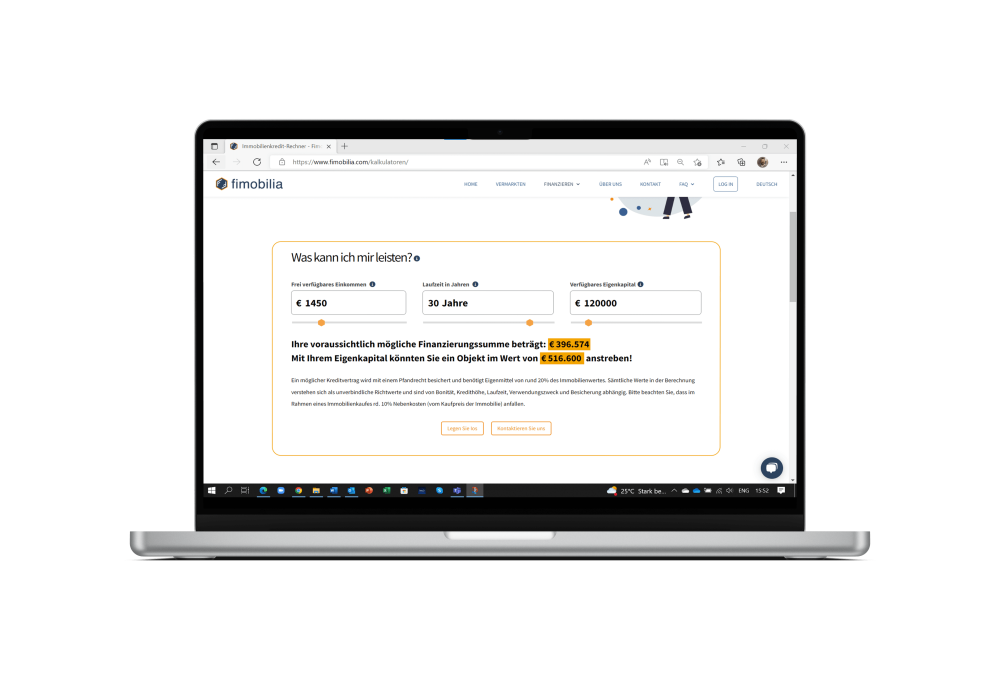 The Fimobilia affordability calculator
Dreaming about owning your own apartment or house with a backyard? Calculate easily and quickly on the basis of your free available income to what extent you can fulfill your wishes!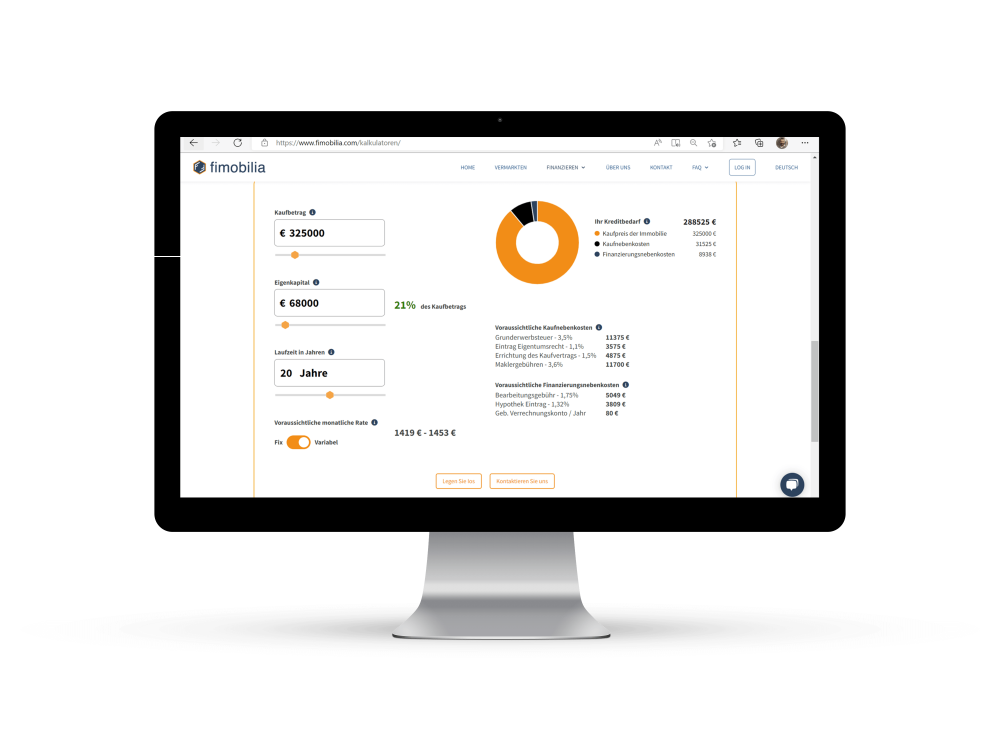 The Fimobilia Mortgage Calculator
With just a few entries, you can quickly and easily calculate the possible mortgage for your dream property based on non-binding information.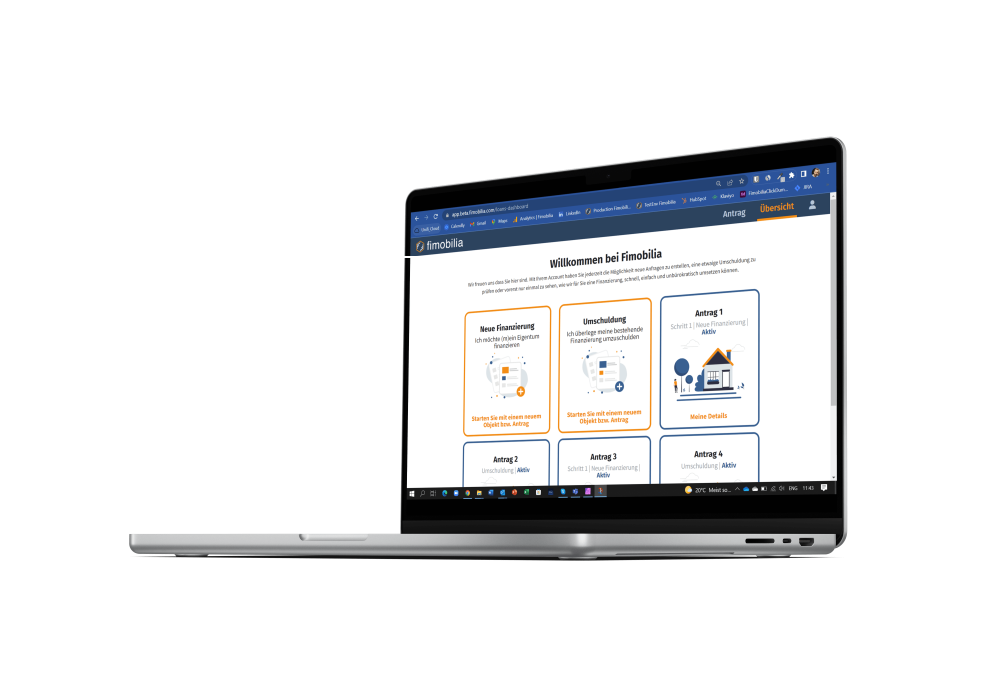 Fimobilia Platform
Using our platform, you can manage the entire financing process from your couch. You get feedback in real time, upload all the documents securely and find your offers presented clearly structured
We advise




and support.




Digitally. In close dialog.




Anticipatory




& transparent..
Simple Mortgage journey
Once you have found your property, the champagne is ready to pop. But then comes the bureaucracy. Wrong advice or mortgage financing can cost you a lot of nerves. We are here to support you in financing matters. Profound, digital and unbureaucratic.
easier sales for your clients
You have your hands full? We are happy to take something off your back. We support real estate experts where our decades of experience lie. Because when it comes to mortgages, we're at home.
Highly recommended!
With Fimobilia we found out that we can realize our wish! They have organized us individual financing offers. Highly recommended, thank you for everything!
Vienna, July 2022
Experience was great
"My experience with Fimobilia was great! Financing my apartment was a real challenge. With Fimobilia's simple communication, I found out that it doesn't have to be complicated and it works digitally."
Wien, June 2022
Thank you!
"Thank you for your great assistance in financing our new home".
Wien, April 2022
Everything went great
"Thank you very much for your great and especially quick work!!!!"
Wien, March 2022
Dream property found
"Fimobilia organized individual financing offers for us. Highly recommended, thanks for everything!"
Hartberg, August 2022
Cooperation was great
"The cooperation with Fimobilia was great! The team is not only friendly and patient but also very professional. They immediately understood what we needed. Thank you so much!"
Mauerbach, July 2022
Professional advice and fast processing
"After consulting with many banks, I turned to Fimobilia. I have never regretted the decision! Thank you for the advice and the fast processing"
Pisching, June 2022
The cooperation was great
"The team is not only friendly and patient but true professionals. They immediately understood what we needed. Thank you so much!"
Gröbming, July 2022